Welcome to MAXIBOX Storage
The storage system that conqured the world
Now in the Jerusalem area
With MAXIBOX we bring the storage to you!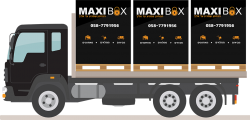 We Bring.
We deliver to your door as many MAXIBOX units as you need. Every unit is self contained 10 cubic meters of storage. Don't know how many units you need? Just order an extra one and if you don't use it, you don't pay for it.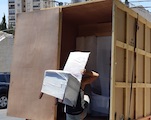 We Load.
We will send our qualified movers to professionally load up our MAXIBOX units. Our movers are experts in saving storage space, and making sure your belongs are safe.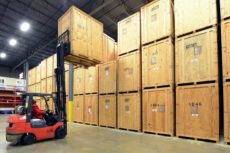 We Store.
Our MAXIBOX units are made from the finest breathable wood, keeping your belongs safe, and free from dampness and mold. Your MAXIBOX units are stored at our premium storage facilities. 24/7 advanced security provides the highest level of protection for your valuables.
MAXIBOX are experts in residential and commercial  secure storage solutions. We are the only company in Israel that provide a storage solution that does not require unpacking and then repacking of your belongings at the storage location. This saves you money and provides the ultimate protection for your valuables:
Estimate your storage needs
| | |
| --- | --- |
| Number of Rooms | Number of MAXIBOX Units |
| 1 to 2 | 1 Unit |
| 3 | 2 Units |
| 4 | 3 or 4 Units |
| Larger | Call our experts |